St Patrick's Cathedral, Ballarat
Communities of Alfredton, Ballarat, Cardigan
Lake Gardens, Lake Wendouree, Lucas, Newington
St Patrick's Cathedral Parish acknowledges that the Aboriginal people of Australia are our first nation peoples and the traditional owners and custodians of this land.
We are a child safe Parish following the Child Safe Standards outlined by the Victorian Government, implementing procedures and standards as directed by the Professional Standards Office of the
Catholic Diocese of Ballarat.
THIRTEENTH SUNDAY IN ORDINARY TIME
27th June, 2021
On Mondays the Parish Office is closed.
On weekends and after regular office hours,
the phone will be transferred to the on call priest
so that the Hospitals, Aged Care facilities, Funeral Directors
or others seeking the services of a priest may be responded to.
Sunday Masses
This weekend (June 26th – 27th) we continue to welcome up to 300 people at each of the following Masses at the Cathedral:

5.30pm
-
Saturday
(including First Communion for 6 children)

8.00am
- Sunday

10.30am
-
Sunday

5.00pm
-
Sunday

(including First Communion for 11 children)

Entrance to the Cathedral continues to be from the South Transept and
face masks are required
for entry. All entering must either use the QR Code or sign in with pen and paper.
Masses during the week
12.05pm Mass on Fridays – back by popular demand!

During the coming week, Mass will be celebrated in the Cathedral each day with a maximum of 300 people in attendance. No registration will be required prior to attending, but upon entrance to the Cathedral (via the south transept door), use the QR code to register your attendance or sign in with the materials provided. Masks are required for entry.
Monday - 10.00am

Tuesday - 10.00am

Wednesday - 10.00am

Thursday - 10.00am

Friday - 12.05pm
(preceded by Reconciliation at 11.30am)

Saturday - 10.00am
(followed by Reconciliation)

Morning Prayer
        prayed each day (Monday – Friday) at 8.00am
Evening Prayer
     prayed each day (Monday – Friday) at 5.00pm
PLEASE NOTE:
With this further easing of restrictions, the Cathedral will be open each day not only for Mass, Morning and Evening Prayer, but throughout the day for individual prayer the opportunity to 'make a visit' – the Cathedral will be open from 8.00am until Evening Prayer at 5.00pm. Because of the requirement to register by either the QR code or paper and pen, entry will continue to be via the south transept door.
Follow us on Facebook:

Readings for this week:  

Thirteenth Sunday in Ordinary Time





First:

Wisdom 1:13-15; 2:23-24

  Second:  

2 Corinthians 8:7. 9. 13-15





Gospel:  

Mark 5:21-43






Readings for next week: Fourteenth Sunday in Ordinary Time



First: 

Ezekiel

2:2-5 

Second:

2 Corinthians 12:7-10



Gospel:

Mark 6:1-6



RECENT DEATHS:

Peter Curran, Gerald Daly, Sr Luke Kenna RSM
ANNIVERSARIES:


John Barton
Ethel Bongiorno
Rupert Bowd
Enzio Campana
Patricia Collier
John William Conroy
Sr M Emilian, IBVM
Josie Hall
(Nell) Mary Harman
Mary Horgan
Walter Jones
Istvan Kirsteuer
Eileen Lynch
Rowan McIndoe
Edward Pedelty
Valentyna Sawka
Br Bernard Scott
Phil Segrave
Cori Stewart
Lorna Sutherland
Tanya Tobin
Henry Werner
Beryl Woof


SACRAMENTS OF INITIATION
FIRST EUCHARIST CELEBRATIONS

We continue to celebrate First Eucharist with children from our Parish this weekend at Saturday 5.30pm Vigil and Sunday 5.00pm Masses.
We pray for these children and their families.
We welcome to our Parish this weekend through the Sacrament of Baptism:



Mila May Gilchrist,

daughter of Rohan and Genevieve



Sebastian Benjamin Kyriakou,

son of Adam and Jacqueline



Cooper Thomas Moore,

son of Nathan and Bree



Indianna Ruby Veldhuis,

daughter of Belinda and Ty


"The Church gives the faith to your children through Baptism and you have the task to make it grow…" Pope Francis.
May these children grow in faith with the support of their
families and our Catholic Community.
Celebrating the Feast of St Thomas More
Tuesday June 22nd
Our Parish Primary School in Alfredton was privileged to welcome representatives from the St. Vincent de Paul society to their feast day celebration. The school was able to donate approximately 70 care packs to local people in need that will be distributed by our Cathedral St Vincent de Paul Conference.
The feast day celebrations began with a whole school Mass celebrated with Fr Justin in the school multi-purpose building. All students and school staff were presented with a blessed cross for the feast of St Thomas More.
With God first, we will live, learn and thrive!
Position Vacant - Spiritual and Pastoral Carer
St Patrick's Cathedral Parish Ballarat invites applicants for the part-time position (15 hours per week) of Spiritual and Pastoral Carer.  This ministry will be exercised primarily at Ballarat Health Services, including the Base Hospital and the facilities at the Queen Elizabeth Centre.



Ballarat Health Services is the main public referral health service to the Grampians region of Victoria, with a catchment population of over 250,000 people.

We are a Child Safe Parish following the Child Safe Standards outlined by the Victorian State Government, and implementing the policies, procedures and standards of the Catholic Diocese of Ballarat. 



Please contact the Cathedral Office for a position description and further information, 5331 2933 or
ballarat@ballarat.catholic.org.au
.
Applications close Friday,

July 2, 2021

and are to be directed to
    Fr Justin Driscoll, 3 Lyons St Sth, Ballarat 3350.


Getting Married!!


We pray for Rach Littore and Nick McNamara who were married at the Cathedral on Friday afternoon, followed by a reception in the Cathedral Hall.

We also pray for James Burge and Victoria Doyle, married in the Chapel at Loreto College on Saturday!

Both couples had planned to be married in 2020 but postponed their weddings – we rejoice with them that they are now married, celebrating the sacrament, and were able to have many family and friends celebrate with them. Next weekend we look forward to the celebration of the marriage of Emily Feben and David Baker in the Chapel at Loreto College.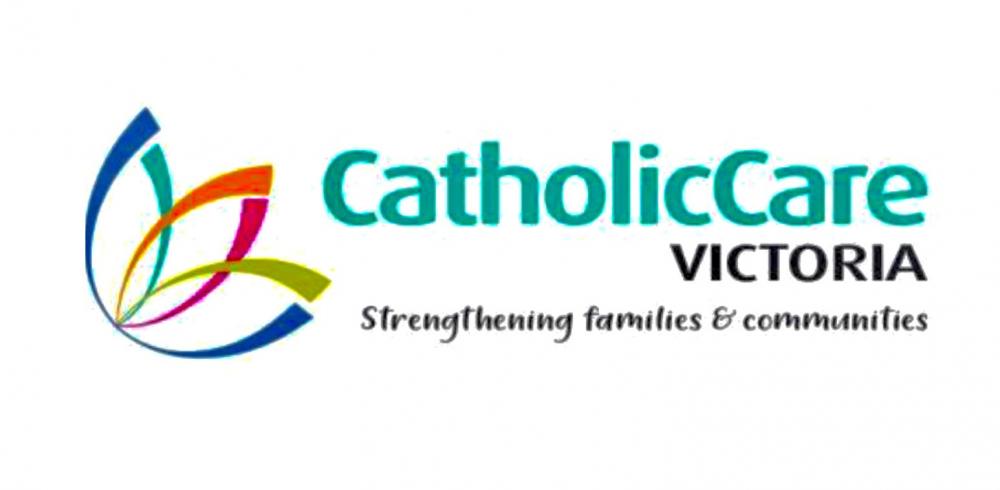 The next pre-marriage education program offered by
CatholicCare
in Ballarat will be held on Sunday August 8th. Interested couples are asked to contact Andrea Clarke on 5337 8943.
During the week Fr Justin met with Kevin Bailey, Regional Director of
Divine Renovation
for Australia. Kevin works on the ground in Australasia to offer opportunities for connecting and equipping parish leaders for the journey from maintenance to mission.
Catholic Parishes around the world are emptying, aging, sleeping, dying. It doesn't need to be this way. Divine Renovation points a way forward. They don't have all the answers but they believe they have many of the right questions. And they've experienced first-hand what it's like to be a missional parish. Divine Renovation was birthed out of a real experience of renewal. Fr. James Mallon along with the team at Saint Benedict Parish in Halifax, Canada transformed their parish into a vibrant community of missionary disciples. Pastors, priests and leaders from around the world took notice. The Divine Renovation ministry with its events, books, coaching, and resources is a response to the incredible hunger for renewal. The ministry desires to inspire and equip every leader out there so that they can move their parish from maintenance to mission.
Some Cathedral parishioners have already read Divine Renovation, others have watched the Fr James Mallon series and been both inspired and encouraged by them.
Divine Renovation seeks to help Parishes such as ours be transformed from maintenance to mission.
Divine Renovation is focused on inspiring and equipping parishes to be missional and through them to bring people to Jesus Christ.  How do we continue to bring people to Jesus Christ in a society and culture are constantly moving away from that relationship? From declining numbers to passive experiences of church, the obstacles for parishes are real. What would it look like if our parish was full of missionary disciples on fire for mission?
ST VINCENT DE PAUL - WINTER APPEAL 2021


Australia is in the middle of a homelessness crisis. Each night, over 25,000 children are experiencing homelessness across the country. Their safety, their education, their emotional and physical health are all suffering. If we don't help now, this moment of pain may turn into a lifetime of struggle.
By supporting our Vinnies volunteers, you will help ensure that families at risk of homelessness get the financial and emotional support they need to keep their children safe.
Envelopes are available in the Cathedral this weekend and in weeks to come.  All donations may be made to the Cathedral Conference for the appeal by putting envelopes in the collection baskets at the Cathedral entrance or by submitting through the Parish Office.
Further details on the Appeal can be found
here
.
Crossing the threshold of hope

during the pandemic and beyond
Fr Martin Boland is Episcopal Vicar for Adult Formation in the Diocese of Brentwood and the Dean of the Brentwood Cathedral U.K.
A consequence of the Covid lockdowns was that the many demands of parish life were relaxed. An opportunity to reflect a little more deeply on the relationship between formation and mission became available. With the doorbell silent and my diary a desert of vacant pages, I had the space to mull over the potential ways that an adult faith in Christ might mature and, as a consequence, be shared with others.


Last year, I was asked by my bishop, Alan Williams, to head up a new Vicariate for Adult Formation. The emphasis on adult formation was, perhaps, in Church terms an old fashioned branding that appeared to swim against the currents of evangelisation, discipleship and mission. That suspicion is unfounded. After all, it is only possible to communicate the good news of God's grace to our contemporaries in ways that are compelling and joyful if our own formation has some spiritual depth and theological confidence. Without adequate formation, the content of evangelisation risks being thin gruel that provides little nourishment.


The new vicariate's name recognised the work and commitment of so many priests and people in this area of adult formation especially since Vatican II. Inspired by the Holy Spirit, the foundations have been dug and laid. The heavy lifting is largely complete. This should not be forgotten or disdained. Nevertheless, there remains so much more to be done. As in every age, the task before us remains immense and the cultural challenges multiply almost daily. It would be easy to lose faith in this work. As an antidote to this, a new trust in God's plan is required in order that all the baptised are equipped to play their part in making the beauty of Christ known to others through the life of His Church.


Alongside this new trust, an attentive listening to each other is essential. When restrictions permitted, I met with groups of two or three people at a time and, if possible, in person. The two questions were: "What should Adult Formation look like?" and "What do we need to do to make it happen?" These conversations had both an intimacy and freedom that can sometimes be lost in a parish council meeting or a hall full of people where only the most articulate are heard.


These conversations never skirted the real challenges around formation and mission which, of course, existed pre-pandemic but now appeared incontrovertible. All agreed that if we were to face them then this would not be achieved by retreating into a defensive Catholic laager. Instead, priests and people needed to regain their confidence in communicating their faith in the crucified and risen Christ in ways that were both serious and joyful. In other words, a formation that allows our faith to grow up.


Alive in the Spirit
Virtual Conference
New Vision, New Energy, New Life
Being the Community Christ Calls us to be
What this conference offers
• Engaging Keynotes: Lana Turvey-Collins, Richard Lennan, Leisa Anslinger.
• 30+ On-Demand Workshops plus one-to-one follow up sessions with presenters.
• Exploring areas of best practice for RCIA, reaching beyond the margins, planning for mission, pastoral care, social justice and more.
• Prayer spaces, resourcing with exhibitors and one-to-one encounters.
• Inspiration and formation for lay and clergy, staff, leadership teams, finance teams, pastoral ministers and volunteers, and those in education, counselling, pastoral care, youth ministry, family ministry, aged care and chaplaincies.
Join other Cathedral Parishioners attending this virtual conference in the smaller hall in the Cathedral precinct. Thursday evening July 8th and Friday July 9th. This is a great adult faith opportunity and a way of focusing our parish in our desire to become 'joyful missionary disciples.' Contact the Parish Office to register your interest.

PLANNED GIVING
Thank you for contributing to the Cathedral collections this week:
Parish $3,889.00
Presbytery $1,131.90


Any queries or concerns, or to make a contribution, please contact the Parish Office or email Finance Officer

Kerrie.

Stewardship Program
Thank You!


Thank you to all the parishioners who continue to contribute to our Stewardship Program. Your ongoing support is greatly appreciated. With the end of the Financial Year occurring this week.


Please remember to use the new envelopes (commencing 4th July
) as all the envelope numbers have changed.
We welcome you joining as a new contributor at any time by contacting our Finance Officer, Kerrie McTigue in the Parish Office (10am – 5pm Tuesday – Friday)
Church implosion right on schedule
Pope Francis' push for synodality has further opened a process that will allow for the deconstruction of a long-outdated and anachronistic Church structure.
Pope Francis during his weekly general audience in the San Damaso Courtyard, Vatican City, 16 June 2021. (Photo by EPA/ANGELO CARCONI/MaxPPP)
Nearly nine years I spoke to a civic group in Cleveland, Ohio, about the "Vatican implosion" and, as a result, the long and gradual collapse of the Catholic Church's monarchical structure of governance and ministry. I argued that as the last absolute monarchy in the West (and almost anywhere else in the world) the organization of the Roman Church has become an anachronism. It made sense when monarchies were a fundamental feature of human society. But no longer. This outdated model of the Catholic Church's structure no longer incarnates the reality of the lived experience of believers, the staggering majority of whom live in societies that are becoming more and more, and to varying degrees, participatory and representative democracies.

A Church where the most important decisions are made almost exclusively by a celibate male clergy, and where bishops are held to little or no accountability, is unsustainable in a world where patriarchal and monarchical societies – begrudgingly, but steadily – are ceding rights and duties to those who are not part of the nobility, the clergy or one specific gender. My talk in November 2012 came during the height of the so-called VatiLeaks scandal. For more than a year the leaking of sensitive Vatican documents and the private papers of Benedict XVI had caused deep embarrassment to the still-reigning German pope and his top aides – especially Tarcisio Bertone SDB, the Cardinal Secretary of State at the time. Pope Francis hastens an inevitable collapse. It was a mess. And today one could look back and say: "Sure, it was easy back then for someone to spout off about a supposed Vatican implosion. "Indeed, some people have since told me that the election of Pope Francis has revealed that my analysis was way off base.

But nearly a decade later, I'm convinced that the thesis argued on that November morning on the shores of Lake Erie still holds. Because it was not based on what did or did not transpire in Benedict's pontificate.



Read this editorial by Robert Mickens

here

.
Were Jesus, Mary and Joseph refugees? Yes.
A mother and daughter are seen at a refugee camp near Cox's Bazar, Bangladesh Oct. 22. (CNS photo/Hannah McKay, Reuters)
With refugees and migrants in the news, some commentators have sought to draw parallels between their plight and that of the Holy Family—Jesus, Mary and Joseph. How accurate are these comparisons? Were Jesus, Mary and Joseph what we would consider today "refugees"?
In the second chapter of the Gospel of Matthew, we read the story of the "Flight into Egypt" in which, after the birth of Jesus and the visit from the Magi, an "angel of the Lord" comes to Joseph in a dream and warns him to leave Bethlehem for Egypt (Mt 2:12-15). Why? Because King Herod was planning to "seek out the child to destroy him." Mary and Joseph do leave, along with Jesus, and, according to Matthew, make their way into Egypt. Afterward, King Herod slaughters all the male children in Bethlehem under two years of age. This dramatic episode is part of the Gospel reading for the "Feast of the Holy Innocents," celebrated on Dec. 28.
A family is forced to flee their homeland for fear of persecution. This is the classic modern-day definition of a refugee.
So, according to the Gospel of Matthew, what is going on? A family is forced to flee their homeland for fear of persecution. This is the classic modern-day definition of a refugee. In fact, the United Nations High Commissioner for Refugees
defines
that group of people as follows:
A
refugee
is someone who has been forced to flee his or her country because of persecution, war, or violence. A
refugee
has a well-founded fear of persecution for reasons of race, religion, nationality, political opinion or membership in a particular social group.



Read this article by Fr James Martin SJ

here
Gospel Reflection

In Mark's gospel, we often find a story within a story. Some scholars refer to this technique as the making of a Markan sandwich, others as a framing device. In Mark 5:21-43, the frame consists of the two-part story of the desperately ill twelve year old daughter of Jairus, a synagogue official. Jairus falls at the feet of Jesus in a surprising attitude of reverence from a Jewish official. Jairus pleads with Jesus the itinerant preacher to come and lay hands on his daughter. Jesus is clearly known as a healer, one who can "save" life. The passage closes with the young woman's seeming death and restoration to life. In between the two parts of this story, we hear of the plight of an older woman, also seriously ill, possibly with a gynaecological problem. She has been haemorrhaging for twelve years and has spent all her money on doctors to no avail.

The stories are linked in many ways, first by the repetition of the number twelve, a symbolic number in a Jewish context. Both the young Jewish woman and the older Jewish woman are in need of the saving power of God mediated through Jesus the healer. Later in the Markan story (7:24-30), a Gentile mother and daughter will beg for and receive that same saving power of God. Jairus' daughter does not speak for herself. Like all young women of that culture, ill or not, she is dependent on the voice of her father. The older woman comes tentatively "from behind". She speaks, but only to herself, as she touches Jesus' cloak and, through this touch, experiences healing in her body. Does the healing power of God suffuse even the fabric of Jesus' cloak? The woman is finally shamed into telling all. Like Jairus, she falls in desperation at the feet of Jesus.

Jairus refers to his little girl on the brink of adulthood as "my daughter". Jesus addresses the older woman as "my daughter". Both women, the younger and the older, are daughters of Israel. Both are restored to health, one on account of the faith of her parents (the unnamed mother and the named father], the other because of her own faith. Jesus the healer has embraced and responded to the pain of a woman alone on the one hand and of a family (mother, father, and daughter) on the other.

Towards the end of the gospel (14:3-9), this Jesus who has brought healing to little children, to older women and younger women, to older men and younger men, to Jews and to Gentiles, will himself become the recipient of the healing ministry of an insightful woman who draws on Earth elements and pours out healing ointment. He will recognise this action as a beautiful thing that she has done "in him" For now, the stories recount "the beautiful thing" he does in the lives of suffering humanity, irrespective of age or gender or status or ethnicity.

Veronica Lawson RSM